Viperlink is a leading IT management company established in 1997, with a mission to help small and medium-sized businesses harness the power of technology for their operations. With over two decades of experience in the industry, Viperlink has developed a reputation for providing top-notch IT solutions and services to its clients.
At Viperlink, we understand that managing IT can be a daunting task for businesses of any size, which is why we offer a range of tailored IT management services designed to meet our clients' unique needs. Our goal is to enable our clients to make better use of technology to improve their business operations and stay ahead of the competition.
Whether you need help with IT planning and strategy, network management, cloud computing, cybersecurity, or any other aspect of IT, Viperlink has the expertise and experience to help you succeed. Contact us today to learn more about how we can help you streamline your IT operations and achieve your business goals.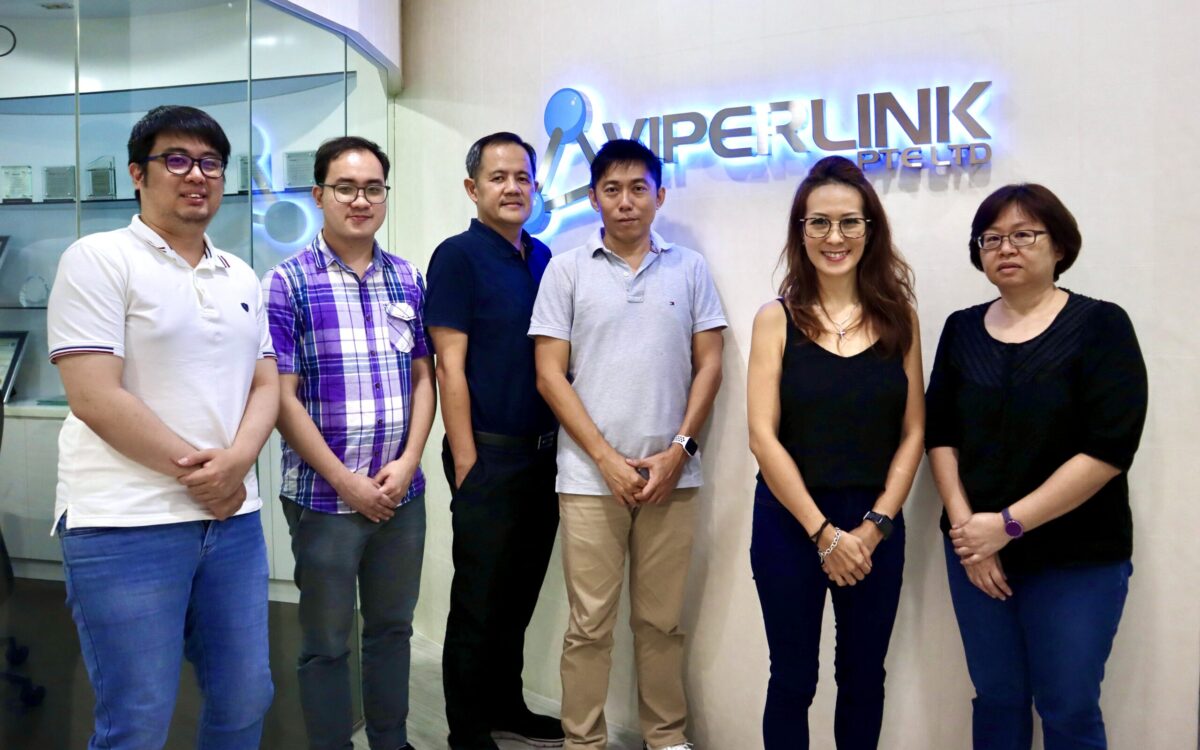 We deliver exceptional work with attention to detail, accuracy, and prompt delivery. Our goal is to exceed your expectations and guarantee satisfaction with every project. Let us demonstrate our quality and prove why we're the best in the business
We possess an unwavering sense of self-assurance in our unparalleled work integrity, honesty, and outstanding outcomes. Our team takes great pride in our abilities, which are unrivaled in the industry. Clients can trust us to deliver excellence with every project.
In IT, we embrace new tech & practices, evolving our culture with emphasis on collaboration, diversity & work-life balance. We stay ahead of the curve to create a dynamic work environment, ready to handle challenges & opportunities with confidence.
Our strong sense of identification with client projects means that we constantly strive to provide reliable and affordable IT support, infrastructure, and equipment that scale as your business grows. We have 25 years of experience in the IT industry and have provided solutions to more than 200 SME clients. 
KrisEnergy's resource business is complex, so having an IT support partner that is both reliable and quick to respond is important to our operations running efficiently. Having been with Viperlink for 8 years, I feel that we have a real partnership with them; not only do they listen and take care of our technical requirements, but they also discuss options, make recommendations and work with us to define our IT strategy. We have a support package that has given us the flexibility we need as our business evolves and changes.
We have been with Viperlink for almost 19 years now and have been using their SupportPack proactive IT package. They provide us with a proactive and well-placed service which has made a significant impact on the stability and efficiency of our network. Viperlink provides us with remote and on-site support for our Singapore, Shanghai and Tianjin offices. The team is competent, always quick to respond to our issues efficiently. Viperlink understands we need technology to do business, so they make sure our technology is always running smoothly. Their dedicated team care of all our technology needs.
Viperlink has been helping us with most of our IT support. Every time we send a support ticket, our problems have been resolved with relative speed and efficiency. The technicians on hand are personable and friendly, it is assuring knowing they are available when needed. A professional company that has taken time and effort to learn the requirements of our business and support our needs accordingly. The quality of service has resulted in minimized network failures and disruption. We have peace of mind knowing there is a team of experts behind us, guaranteeing high levels of service and solutions that give our business a competitive edge.
l represent our company in recommending the services of the Viperlink Pte. Ltd.. We have been using Viperlink services since December 2015. They have provided our company with excellent support in the areas of IT. They are very reasonably priced, and always do exactly what we ask of them. I am confident about the services of Viperlink and | will surely recommend Viperlink as a solid and reliable vendor, and experts in their field.